Fires in Dubai: The Urgent Need for Home Insurance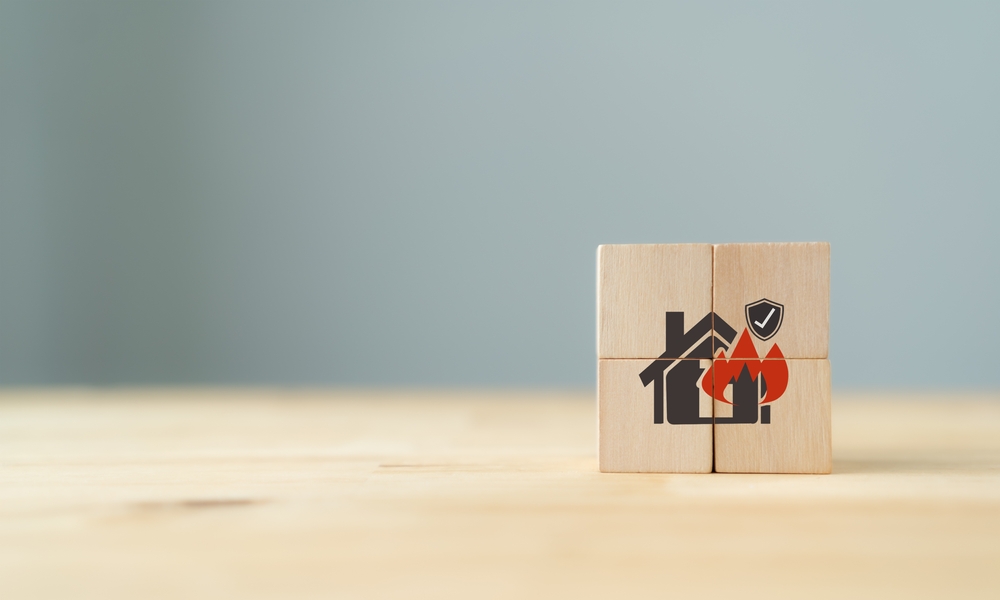 Several destructive fires have affected Dubai's tall buildings and fancy properties. This has caused concern for people living there and owning property. These scary events show how important home insurance is for protecting your property and money during disasters.
In this article, we'll discuss the recent fires in Dubai and why home insurance is important for homeowners and tenants. It can help protect them during these fires.
Building Fires in Dubai: A Persistent Threat
Dubai's famous skyline has seen many building fires that have left lasting marks on the city's landscape. These events are rare but very serious. They cause a lot of damage and serve as a clear reminder of the constant danger. Let's delve into why home insurance should be a priority for all residents.
Insure your home from roof to floor starting from AED 1 per day with GIG Gulf.
The Fire's Fury: Financial Protection Amidst Chaos
1. Financial Safety Net
Building fires, as witnessed in Dubai, can unleash havoc, leaving homes and possessions in ashes. Without home insurance, the financial repercussions can be overwhelming. Repairing or replacing damaged property, salvaging belongings, and securing temporary accommodations can strain your finances to the breaking point. Home insurance in the UAE protects your home and belongings, covering the costs of accidental damage and providing support for temporary housing.
2. Easing Emotional Turmoil
Losing one's home and cherished possessions in a building fire is a devastating emotional blow. Home insurance extends a lifeline by offering the assurance that you have a plan in place. Having financial protection can ease the emotional pain that accompanies traumatic experiences, providing stability during tough times.
3. Liability Coverage
Home insurance does not limit itself to protecting your property; it also shields your financial interests in case of liability claims. If a fire originating from your property causes loss or damage to adjacent units or injures individuals, you may find yourself legally accountable wither you're the property insurer as a property owner or tenant. Home insurance coverage typically includes liability coverage, which can cover legal fees and settlement costs, saving you from potentially crippling financial liabilities.
4. Tailored Protection
Home insurance companies like GIG Gulf make sure that your home insurance policies are customizable to suit your unique circumstances, whether you're a homeowner or tenant. Coverage options include protection for the home, personal belongings (home contents insurance covering), and high-value items like jewelry or artwork. This ensures you get the protection tailored to your specific needs.
5. Legal Mandates and Mortgage Requirements
In certain cases, possessing home insurance may be a legal requirement, particularly if you have a mortgage on your property. Mortgage lenders often insist on homeowners having sufficient insurance to protect their investment. Following these requirements is essential for protecting your mortgage and ensuring peace of mind in case of a possible catastrophe. It is not just a formality; it is crucial.
Get affordable, Easy to buy, Easy to claim home insurance online from GIG Gulf.
In some cases, having home insurance is not just a choice, but a legal requirement. If you have a The recurrent building fire incidents in Dubai serve as grim reminders of life's unexpected nature. While we may not always forestall these disasters, we can definitely arm ourselves against them. Home insurance stands as a shield against the financial and emotional devastation that unforgiving fires can bring.
Tags
Home Insurance
Home Insurance Tips
Fire in Dubai
Building Fire in Dubai